Best Bathroom Paint For Remodelling
A fresh coat is a great way to renovate your bathroom walls, though there are many options when it comes to choosing a brand, a hue, or a finish.
Of all your choices, the right bathroom paint is most essential.
The best bathroom paints not only leave a beautiful finish, but also deliver long-lasting resistance against moisture, mould, and mildew.
So what's the best bathroom paint?
Let's find out.
How to Choose the Best Bathroom Paint

The best bathroom paints feature a satin or glossy finish. Others may include other properties like, mildew-resistant additives or antibacterial agents to enhance performance.
But the hardest part of any bathroom renovation project is picking the right paint colour—all you need to do is choose one, but what's the best?
Looking for dark moody tones or a bold pop of colour?
A well-designed bathroom must feature a paint shade that not only filters natural light but also controls foot traffic.
Here's how you can start your search.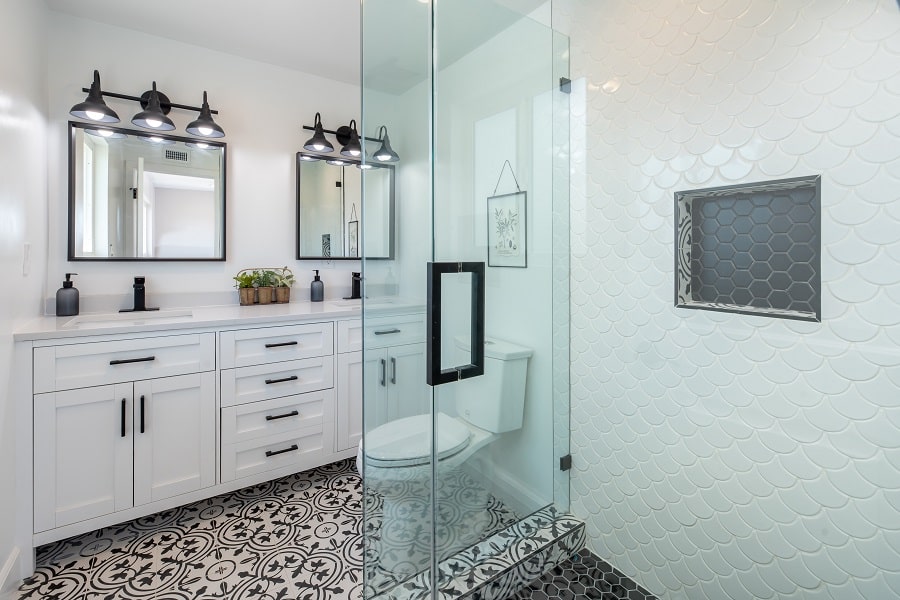 Choose a Base 

Choosing a suitable base paint is essential as every base type has a specific application and level of durability. The most common bases used are oil-based formulations as they offer water resistance but since they are slow drying, they aren't easy to clean up.
Latex paints are water-based and far more environmentally friendly, as they have less toxic compounds compared to oil paints. Some of the best latex paints are preferred to oil-based variants as they're clean-up only requires washers and rollers.
Acrylic paint is a great base for DIY projects, like when you want to paint bathroom interiors like a powder room with light, water resistant paint.
Waterproof Your Walls

Since bathrooms are high humidity spaces, they can leave your walls and ceiling damp for long periods. Without proper ventilation, you can damage your bathroom interiors when excess moisture seeps into your walls.
Moisture resistant paints have a molecular structure that prevents water from penetrating the surface. Additionally, walls painted with moisture-resistant solutions are easier to maintain as the surface is quite smooth and resistant to build-up.
Remove Mould and Mildew

When you're cleaning your bathroom walls, you may come across mould and mildew—types of fungi—that thrive in damp conditions. Bathrooms are an ideal habitat but without proper treatment, they may present a health hazard.
Some of the highest quality paints for bathrooms feature antimicrobial properties like mould-killing primers that need to be coated on the surface. Remove the mould and mildew and treat it with bleach or chemical solutions to prevent further outbreaks.
To remove mould from a drywall, you also need the right safety gear, in this case gloves whilst holding a paintbrush and a respirator to prevent breathing in toxic fumes or spores.
Always Check Coverage Time

Bathroom paints may offer different coverage—every square feet per litre—so you'll have to figure out how many coats you need. For instance, when painting a pastel over a dark background, you may need multiple coats.
Pay attention to the paint's drying time by following the manufacturer's instructions carefully. If your first layer needs a recoat, make sure sufficient time has passed between coats before applying another layer.
Choose the Right Finish

Different paints offer unique finishes, each offering a range of benefits to consumers of all kinds:
Gloss and semi-gloss finish paints offer a durable surface. They're ideal for high-humidity environments. The only drawback is that they cannot hide imperfections as they reflect more light and faults are more likely to show. Paints with shiny finishes are both easier to clean and more resistant to moisture, mould, and mildew than flat finishes.

Matte and eggshell finishes are ideal for minimalistic interiors owing to the flattened aesthetics and they hide flaws well, as the almost complete absence of reflection allows easy filtering.

Satin finish is another option you can consider that's more durable and shinier than matte, but has a semi-gloss structure so it's ideal for a bathroom. It's easy to clean, durable, and can be used on the bathroom walls, trim, vanities, and ceilings.
How Do High Gloss Paints Prevent Dampness?

High-gloss paints have moisture resistant properties, forming a hard coat on the surface that blocks out water molecules. We recommend using high-gloss bathroom paint on cabinets and the trim for maximum water-resistance.
How to Choose the Best Bathroom Paint Colour?


The hardest part of a paint job is deciding the colour scheme. Though there are many bathroom paint colors, here are a few tips to select the right shade for your bathroom wall, ceiling, or even the bathroom cabinets:
Try Colour Theory:

The colour wheel will direct you toward shades that most complement one another. For instance, purple and yellow, gold and red, or green and blue, making them analogous against one another.

Choose Three Colours:

Pick a colour scheme of three base tones, one neutral, rich, and accent within a

70/20/10 distribution

. Use the lightest colour to cover 70% of the interior, the second lightest to cover 20%, and keep 10% coverage for the bold accent colour.

Combine Your Neutrals:

Different neutral palettes create surprising effects, for instance a classic blend of white, cocoa brown, and light green. But pair the same neutrals with a deeper variant and the effect is pleasantly energising.
Follow the Second Rule of Three: Execute your bathroom colour scheme using one single tone, at least three times in a room. For example, blue on the vanity, sconces, and cabinet is a bold contrast for a neutral backdrop.
Want the Best Bathroom Paint Finish? Contact Hunter Bathroom Renovations

At Hunter Bathroom Renovations, our specialists will assist you in many ways, from finding the right paint to professional paint application. We provide expert bathroom remodelling services, and our experts can help you find suitable fixtures.
Find out how much your paint job would cost!
Contact us or get a quick estimate.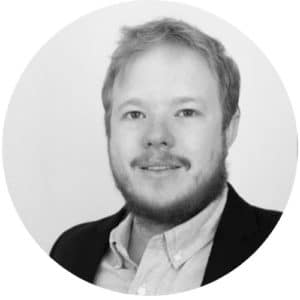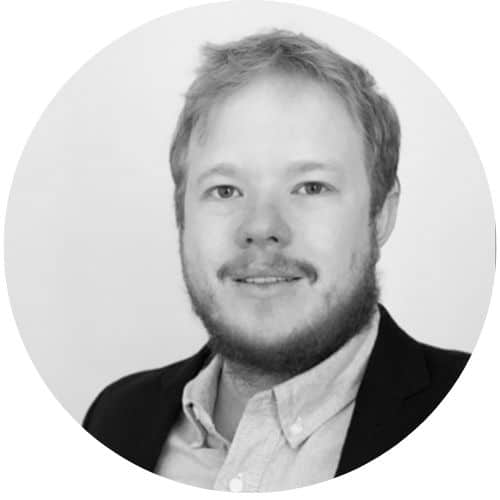 Jarrod Adnum
Jarrod Adnum is the founder of Hunter Bathroom Renovations. He is proud to lead an experienced team and support staff that are experts in their field. All staff ensure you are getting the best solutions and service for your bathroom.