How Much Does an Ensuite Renovation Cost?
Thinking about renovating your ensuite bathroom?
According to the Housing Industry Association, modern bathroom designs are all about style, functionality, and efficiency. But remodelling an ensuite bathroom can get expensive if you're not clear about what you want to achieve and the most cost-effective options.
Whether it's shower enclosures or hot water heaters, there's a variety of costs to consider – but how much does bathroom renovation cost? There are many factors that impact standard renovation costs, especially when you're trying to build a functional bathroom.
Let's find out.
What is a Luxury Ensuite Bathroom?
An ensuite luxury bathroom is an extension of your bedroom, which provides the convenience of an extra bathroom and a complete personal space for getting ready. They are also the perfect sanctuaries to escape to after a long day.
A traditional ensuite is attached to a private room, usually large enough to accommodate a toilet, vanity and shower – sometimes even a bath depending on the space available. It offers privacy, comfort, and luxury.
Here are some tips you can follow when renovating your ensuite bathroom:
Wall mounted vanities:

Wall hung vanities usually have a sleek design that allows for better storage as it opens up a lot of space. To reveal more floor area, add a hanging vanity for a more spacious look and feel.

Mirrored wall cabinets:

Storage spaces can be upgraded with mirrored wall cabinets for better convenience and access. Such large-sized mirrors make the room appear bigger and larger with its reflection.

Cavity sliding doors:

Particularly small ensuite bathrooms use a cavity sliding door as it allows for more flexibility and placement. In fact, integrating a niche in any wall is better than dealing with protruding shelves.
Colour scheme: Finding the right colour scheme is crucial to any premium bathroom renovation. We recommend using light or neutral coloured wall tiles, particularly when it's a small bathroom.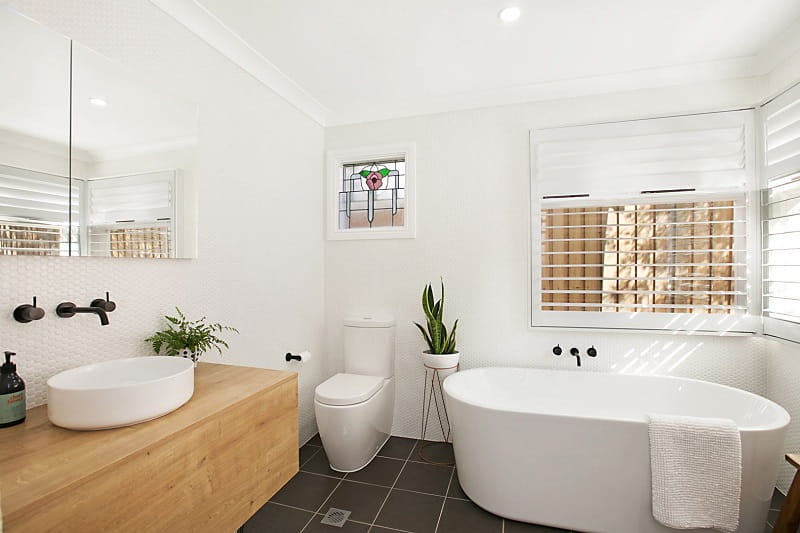 Why You May Need an Ensuite Bathroom Renovation?
There are a number of reasons someone may choose to commit to renovating their ensuite bathroom, from simply updating your home interiors to functionality reasons. Here's a few reasons for renovating your ensuite:
Energy efficiency:

From water-saving faucets to solar lighting, there are many fixtures you can experiment with when renovating bathrooms. You should opt for high quality materials that are both sustainable and eco-friendly.

Home safety:

Old bathrooms are always brimming with potential hazards owing to chipped tiles or mould and mildew. With a bathroom renovation, you can address all these safety risks and add extra features to the space.

Functionality:

When a bathroom's functionality doesn't match current needs and lifestyle, consider a bathroom remodel. This is a great way to maximise space, add storage, or improve features to increase the functionality of the space.
Increase value: To attract potential buyers, your bathroom must be both modern and stylish, as well as functional. A bathroom remodel can add value to your home by adding modern functions, features or popular styles.
What is the Cost of Bathroom Renovations in Australia?
According to a survey conducted by the Housing Industry Association, the average cost of renovating a bathroom in Australia was approximately $17,500. Additionally, reliable bathroom renovators will charge between $45 to $55 per square metre for removing bathroom tiles.
Actual breakdown of bathroom renovation costs:
Small bathroom renovation can be as low as $5,000, going up to $25-30,000 for a large sized family bathroom,and above $35,000 for a luxury bathroom renovation.

Cost of tiling depends on the type of tiles being used, their cost, and the cost of a tiler. While budget tiles cost between $30 and $55 per square, premium tiles cost more.

Adding fixtures like a high quality vanity will cost anywhere between $700-850 and $1500 or more if you're installing a premium vanity for an ensuite bathroom.
Other key factors that impact average bathroom renovation cost is the presence of pests in the house or structural issues. Also, if you discover safety issues, such as Asbestos, you'll need to pay an additional amount to address any safety risks.
What Factors Influence the Cost of Renovating an Ensuite?
Most bathroom companies that provide ensuite renovation will consider the following:
The average size of the existing bathroom (both residential and commercial)

Type of structural changes required like replastering, adding skylights, and more

The quality of materials and type of fixtures being used, i.e. vanities, light fixtures, underfloor heating, etc.

The cost of tiling, waterproofing and plumbing

The cost of luxurious elements like a framed shower screen or premium floor tiles
How Much Does it Cost to Upgrade a Bathtub?
Replacing a bathtub in Australia can cost anywhere between $1000 to $10,000, depending on your taste and preferences, functionality of the bathroom, and quality of plumbing fixtures being used during the renovation.
A standard replacement for a budget bathtub will cost you around $300 to $1000, especially if you're using acrylic or fibreglass material. However, removing and replacing a mid-range bathtub can cost about $2500.
A premium upgrade for a luxury bathroom can cost anywhere between $3000 to $10,000, depending on the type of bathtub you want. For instance, installing a high-end jacuzzi made from ceramic or stone for an ensuite bathroom will be on the more expensive end for a bathtub renovation. Additionally, you also need to consider the cost of the bathtub installation, which will vary depending on many factors.
Who should I hire for ensuite bathroom renovations in Australia?
For an average sized bathroom, you'll need bathroom renovators who can take care of tiling, plumbing, electricals, and furnishings. It's best to hire an experienced bathroom renovator for high-quality results.
Need Help Remodelling an Ensuite Bathroom? Get in Touch with Our Experts!
At Hunter Bathroom Renovations, our specialists will assist you in many ways, from material selection to professional paint application. We provide expert bathroom remodelling services, helping you find suitable fixtures, accessories, and more.
Get a quick estimate for renovating a luxury bathroom.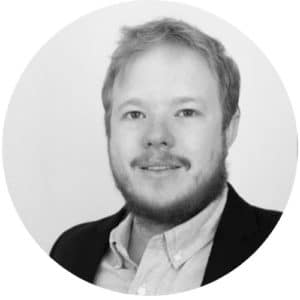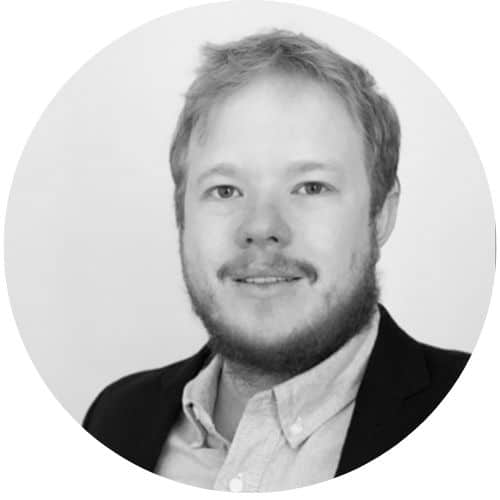 Jarrod Adnum
Jarrod Adnum is the founder of Hunter Bathroom Renovations. He is proud to lead an experienced team and support staff that are experts in their field. All staff ensure you are getting the best solutions and service for your bathroom.